Hot! Zhejiang household tv cabinet mould injection mould making                                                         Hot! Zhejiang household tv cabinet mould injection mould making
Product Description
WELCOME TO YUYAO CITY YUNPENG PLASTIC MOULD CO.,LTD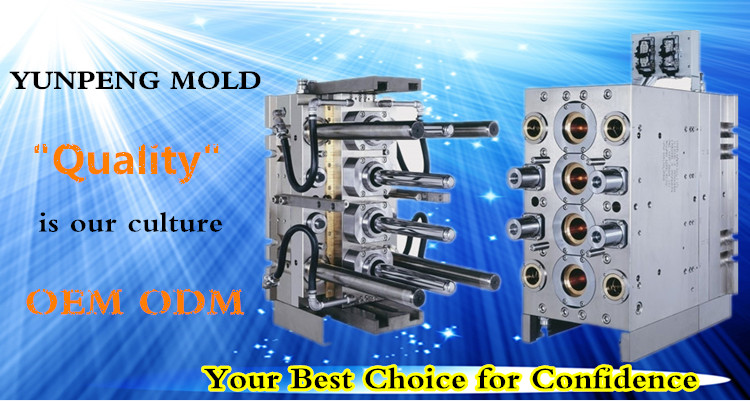 Hot! Zhejiang household tv cabinet mould injection mould making       SHAPING MODE:PLASTIC INJECTION MOULD
Material As  you request, can be PE / PVC / PP / PS / ABS / PC / POM / Nylon / PET / PPO / PU / EP / UP / Acrylic Surface treatment Deburring,etc,as you request injection mould life:45#:50000-100000shots                                  P20:200000-300000shots                                  718:300000-400000shots                                    H13:500000shots corrugated box for plastic injection parts, wooden case for injection mold   Gate type:Cold runner or hot runner platic injection mold workshop show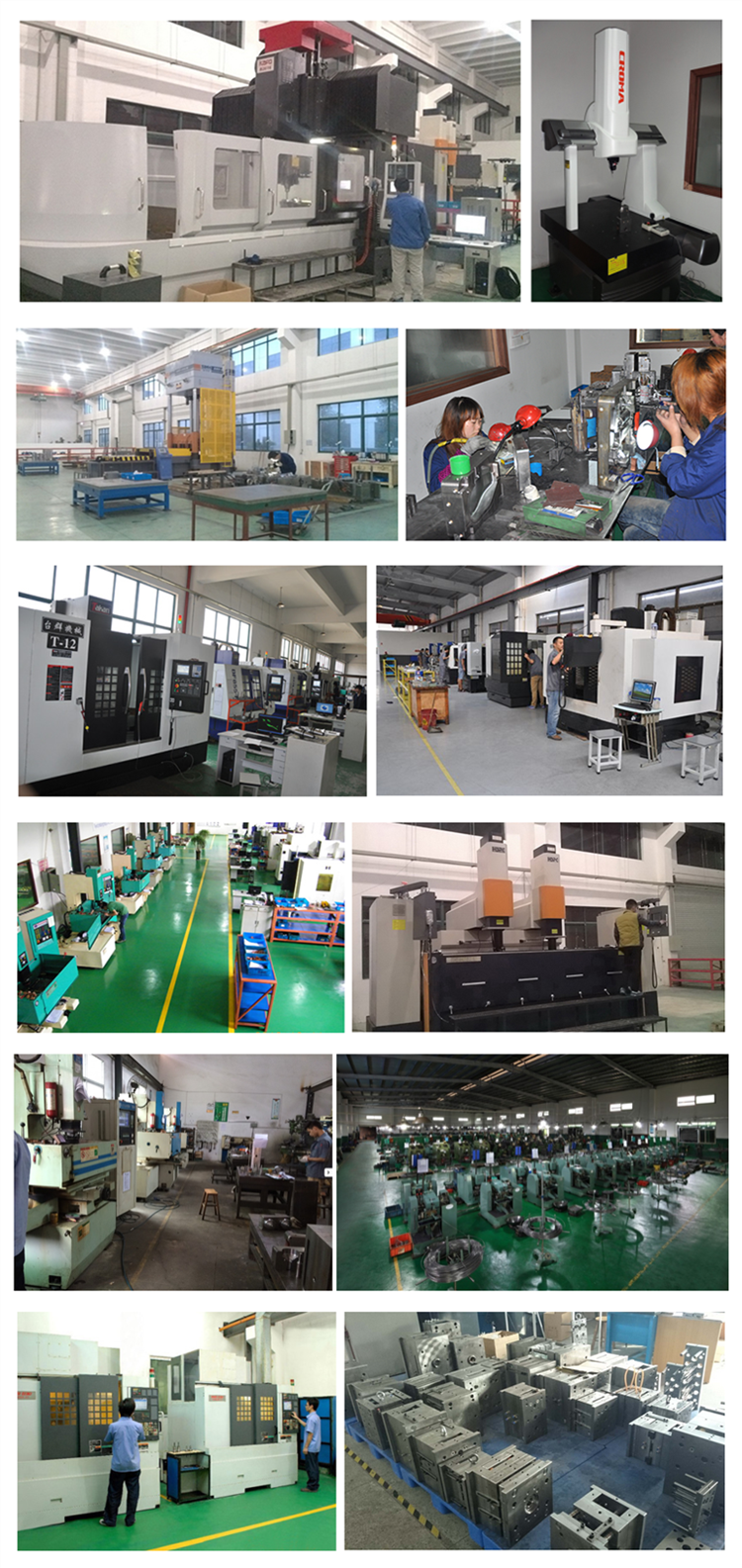 photos show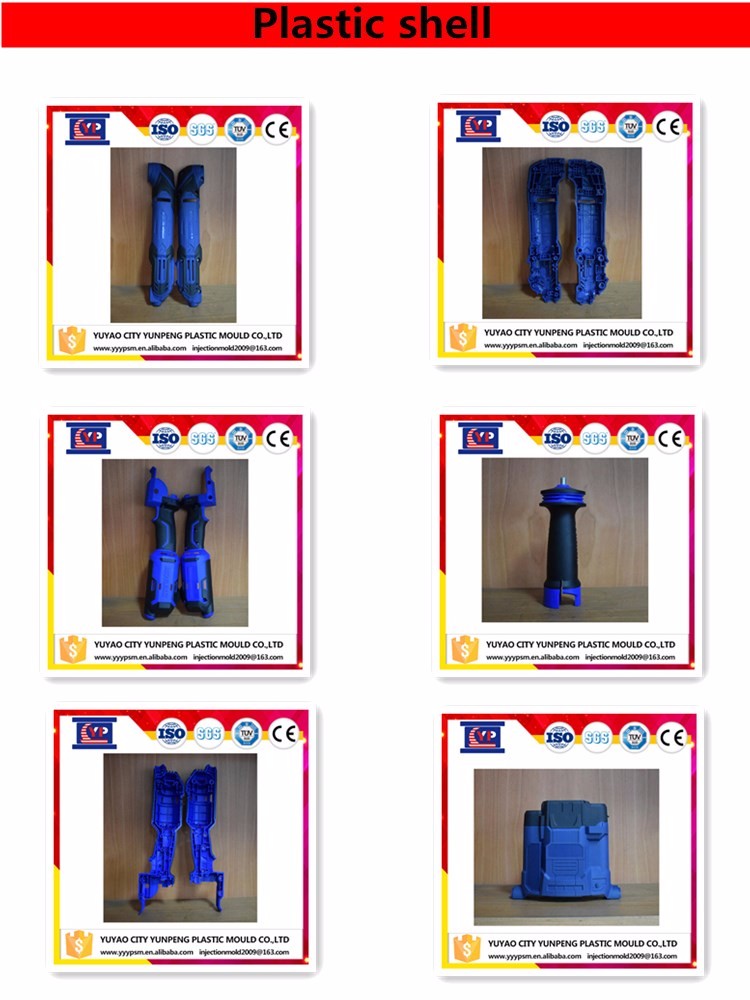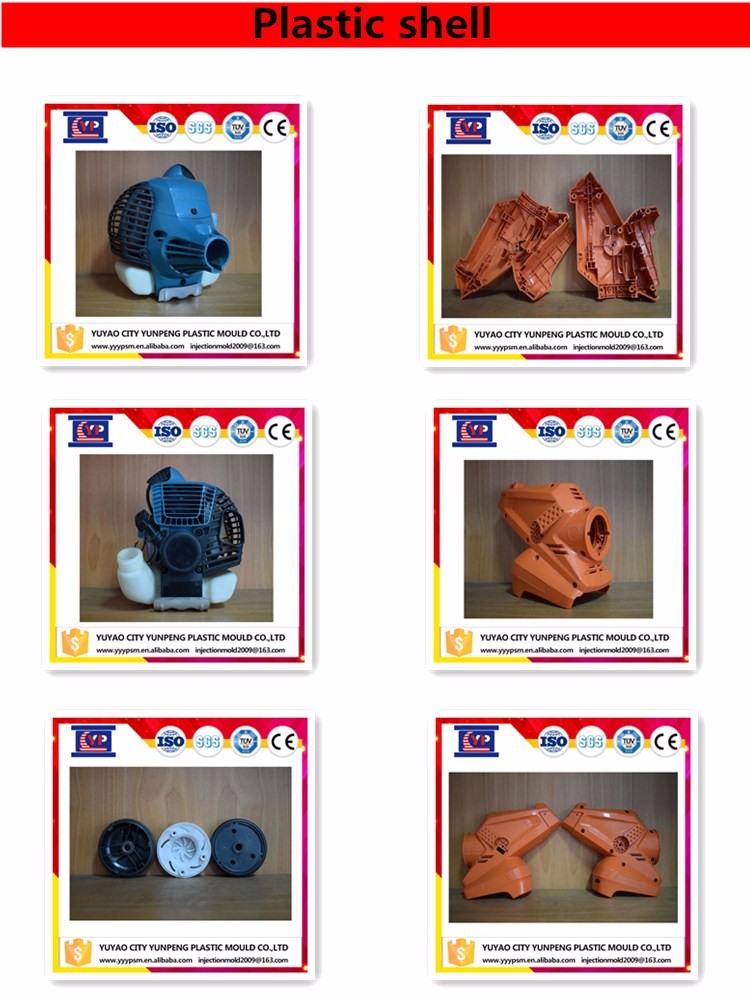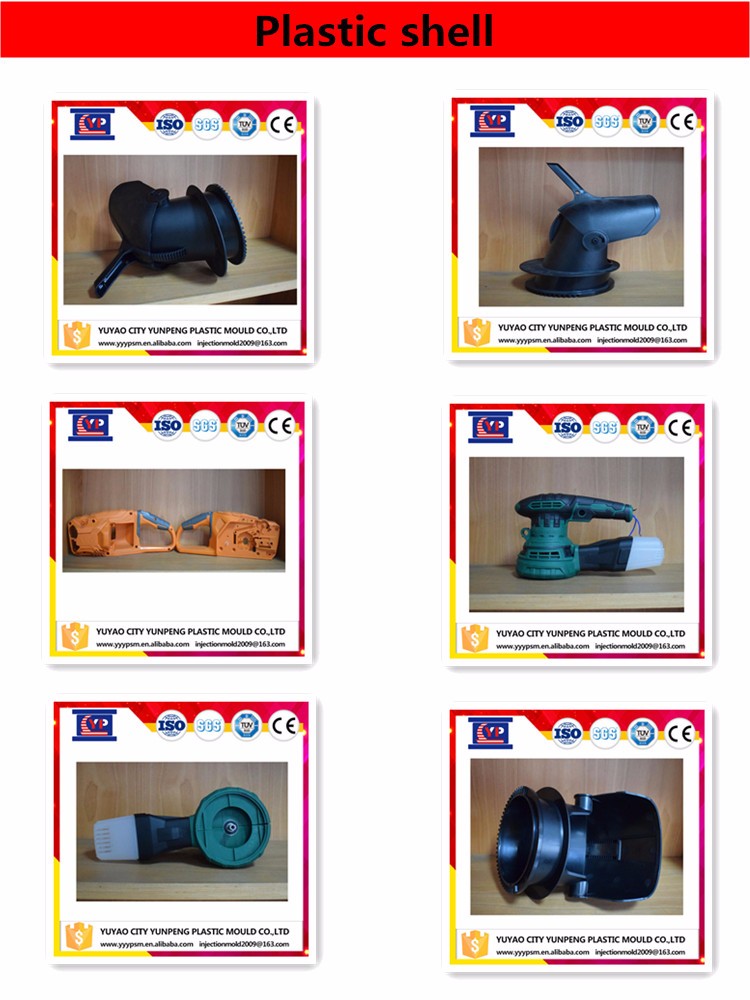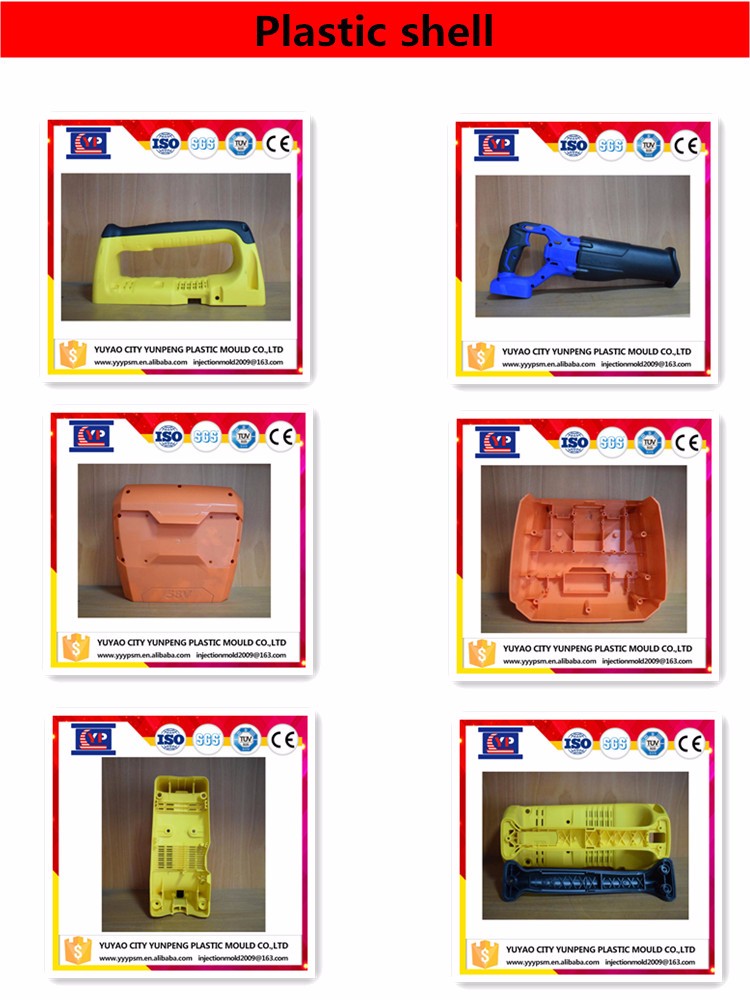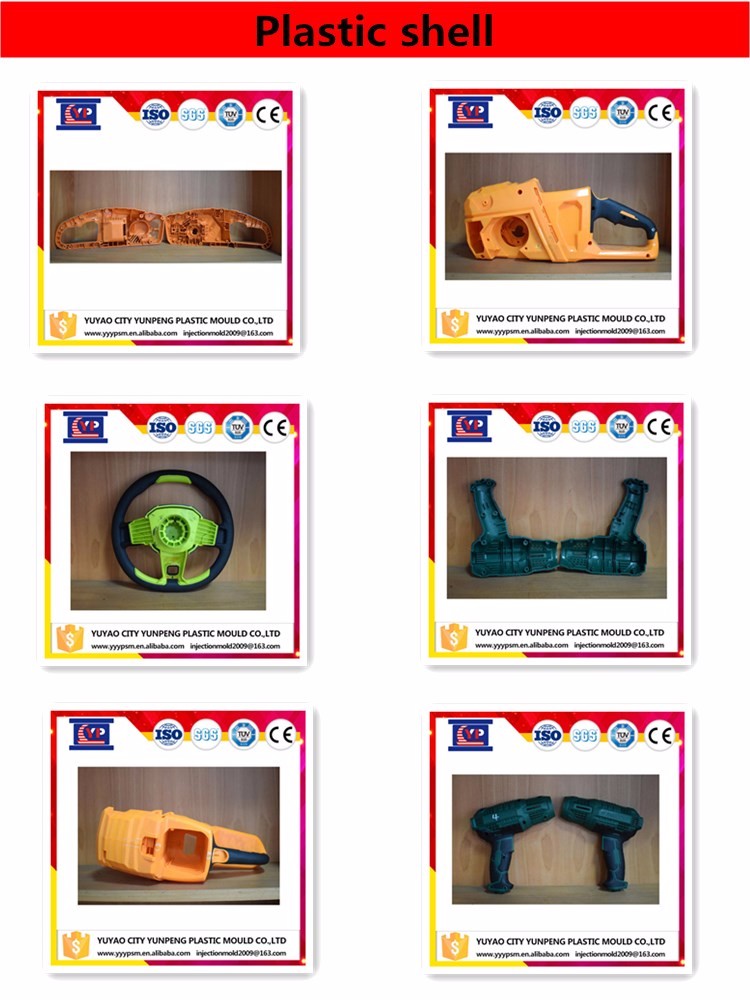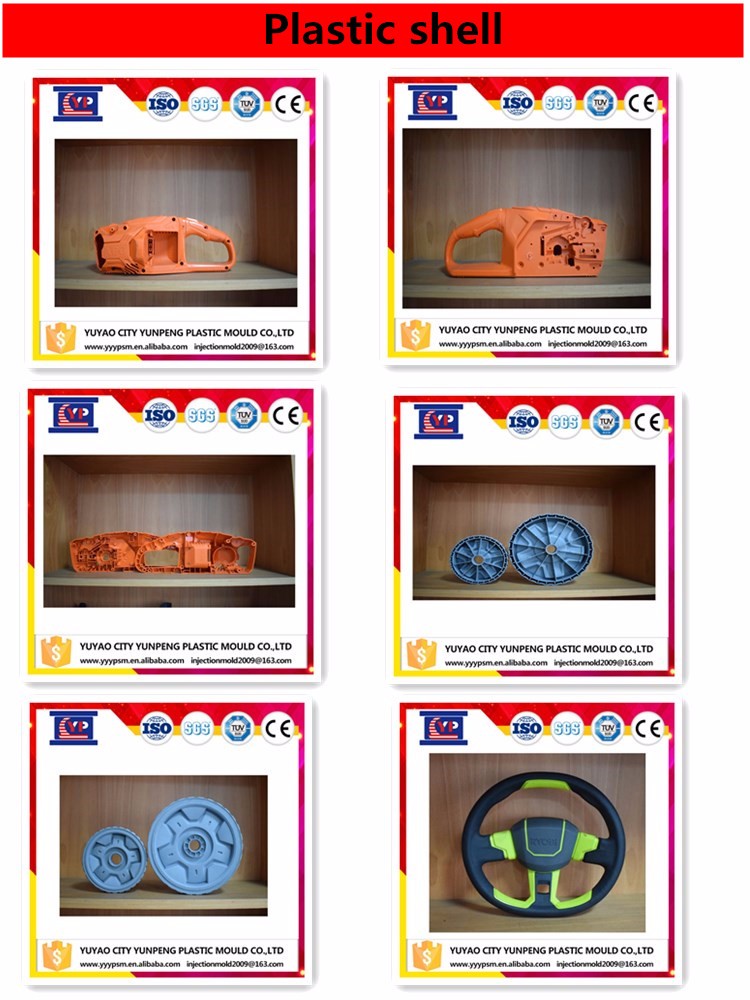 Features 1,plastic pre-treatment for abs injection molding  ABS water absorption ratio is about 0.2% -0.8%. for the normal ABS before molding ,itsdrying time in oven is for 2-4 hours at 80-85 ℃ ,or in hopper 80 ℃ at 1-2 hours. if PC material mixed with heat-resistant grade ABS, its drying temperature should be increased to 100 ℃. The proportion of the recycled ABS materials can not exceed 30%, electroplating grade ABS can not be used again at
Plastic Injection Moulding
manufacturer facilities.   2, mold and gate design The mold for abs injection temperature can be set to 60-65 ℃. Runner diameter is 6-8mm. Gate width is 3mm, if the thickness of the article should be same as gate, the gate length is less than 1mm. Vent width 4-6mm, and its thickness 0.025-0.05mm.   3.Melt temperature Melt temperature could be decided by Air injection . Different grades of ABS means that their melt temperatures are also different, we recommend the following settings for plastic injection moulding manufacturer:   Impact resistance grade: 220 ℃ -260 ℃, 250 ℃ better Plating grade: 250 ℃ -275 ℃, 270 ℃ better Heat-resistance grade: 240 ℃ -280 ℃, 265 ℃ -270 ℃ better Flame Retardant grade: 200 ℃ -240 ℃, 220 ℃ -230 ℃ better Transparent grade: 230 ℃ -260 ℃, 245 ℃ better Glass fiber reinforced grade: 230 ℃ -270 ℃   High requirements for products surface is, the higher melt temperature and mold temperature should be.   4, the injection speed Flame Retardant grade with slow speed, Heat-resistance grade with quick speed. abs injection molding products with high surface requirements should take use of high-speed and multi-stage injection rate .   5, back pressure Back pressure should be as low as possible under normal circumstances, the normal back pressure is 5 bar.   6, residence time in barrel At a temperature of 265 ℃, maximum of 5-6 minutes residence time in the barrel . Flame Retardant grade ABS is even shorter.For the downtime, it should set the temperature as low as 100 ℃, and then clean up barrel with the melting common grade ABS . after cleaning up,the mixture should be put into cold water to prevent further decomposition. if ABS need to replace the other material used, it firstly need clean up barrel with PS, PMMA or PE. Some ABS products is without any problems after releasing from the mold , but over a period of time, they could be discolored,for it may be overheating or melting plastic staying too long in barrel.   8, the products after-treatment, ABS injection moulding products generally do not need the further treatment, only plating grade products should be subject to heat (70-80 ℃ ,2-4 hours) to remove the surface traces.Electroplated products could not use release agents, and products should be packaged immediately after removing from the mold .   9, other issues There are several grades of ABS (especially flame retardant grade), after the plasticizing , its adhesion   force is large on the screw, after long time it will decompose. When that happens, we need to pull, wipe and clean up the screw regularly with PS and other plastic material.   Picture of package of some of our products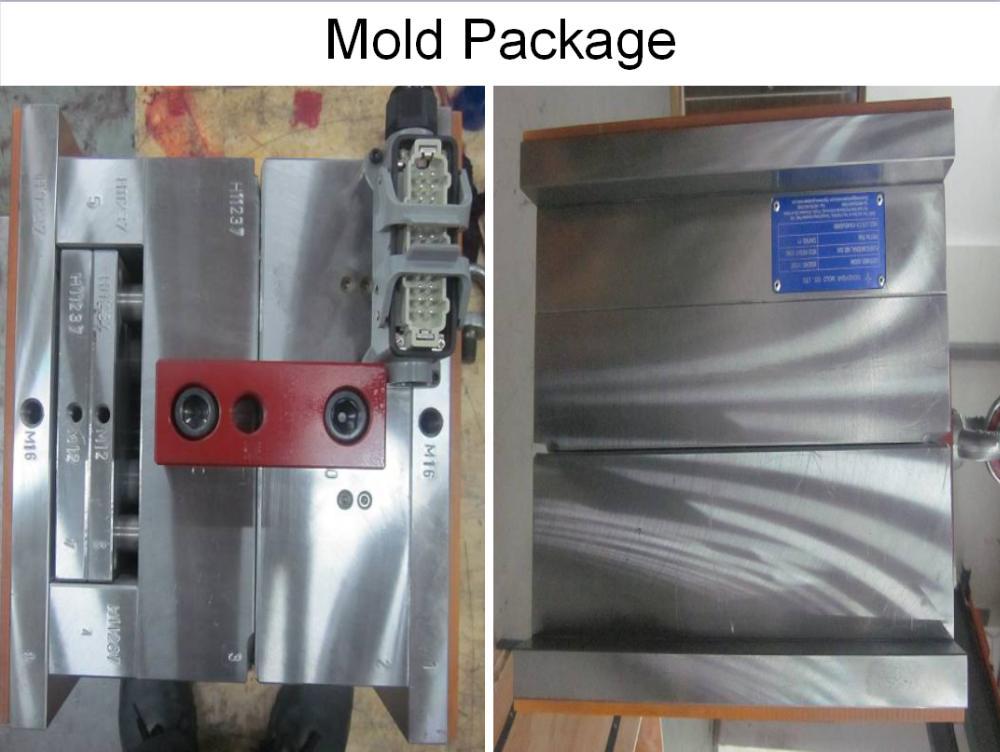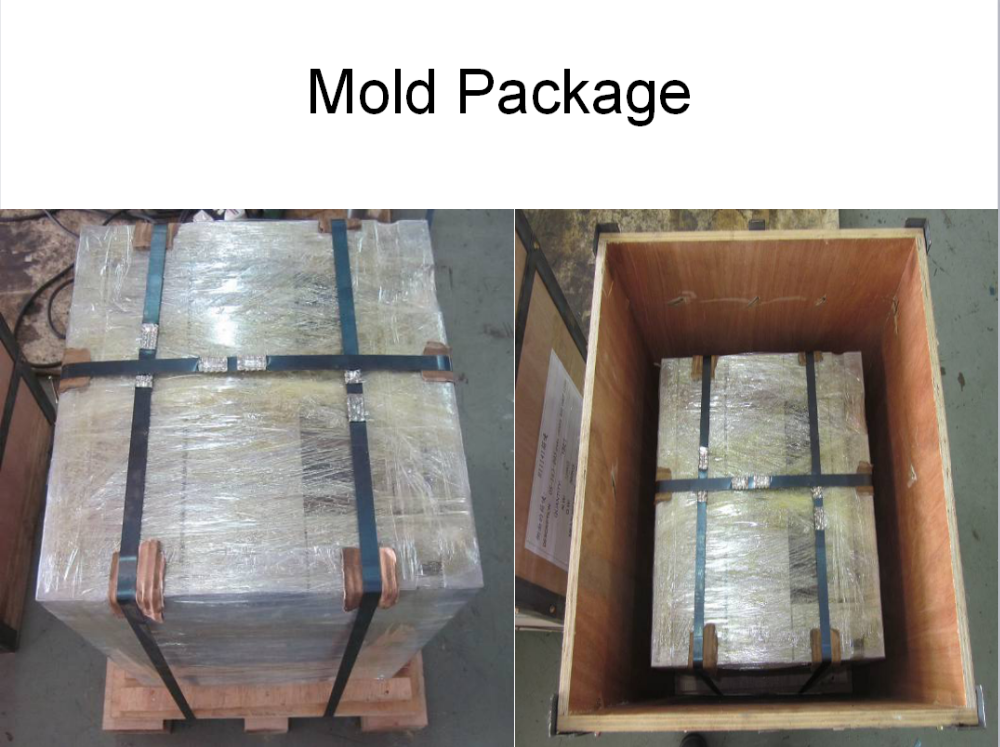 FAQ FAQ About Plastic Mould Manufacturing
Q1: What kind of molds do you make? Plastic injection mold,  Die casting mold or something else?
A1: We are mainly making plastic mold injection and Die casting mold.
Sometimes we also make stamping molds according to our customer's requirements.
Q2: Do you build hot runner plastic moulds?
A2: Yes. We build hot runner Plastic Moulds and specialized in many different systems, such as DME,Master,Mastip,Hasco,Yudo,Incoe,Husky,etc.
The manifold recommended for your tool is selected to meet your individual needs.
Q3: What types of files do you accept (drawings)?
A3: With our CAD systems we can accept following files:
STP, IGS, DXF, DWG, Cad Key PPT, STL, X_T, CATIA, UG files, etc.
Q4: What kind of steel do you use for plastic mouldings?
A4: We can use any type of steel appointed by customer or popular in the market.
Such as P20, 718, 8407, NAK80, H13, S136, DIN 1.2738, DIN 1.2344, etc.
Q5: Can you provide the steel certificate and heat-treatment certificate?
A5: Yes, We can provide steel certificate or hardness certificate to prove.
Q6: Can you make the texture / text / heat-treatment /nitriding for the inejction mold plastic?
A6: Yes, As plastic mold fatory, we have long-term cooperated subsidiary factories that do those processes.
They are professional and well reputed in our local market.
Q7: How long is the lead-time for a ?plastic injection mold?
A7: It all depends on the mold's size and complexity.Normally, the lead time is 25—45days.
If the Plastic Mouldings are very simple and not big size, we can work out within 15 days.
Q8: Do you make spare parts for your customer?
A8: Yes, we will provide spare parts for the mold if needed or required by client.
Q9: How do you pack the china plastic moulds?
A9: We pack the plastic moulds with wooden box.
There are the main 3 operation steps.
First Step: We daub some rust preventive oil on the mold.
Second step: We pack the mold with thin plastic film to avoid moisture.
Third step: We put this plastic film packed mold in a wooden box, and fix it avoid any movement.
FAQ About Molded Products
Q10: How many injection plastic mouldings machines do you have?
A10: We have 40 sets of ?plastic Injection Mouldings machines.
Q11: what is the minimum & maximum unit weight and size your machines can produce?
A11: Our machines produce the unit parts from 1 gram to 6000 grams weight.
Our machines can produce the maximum size of unit plastic part: 1.5*1.5*1.5 meters.
Q12: What kind of plastic materials you usually use?
A12: We are specialized in producing plastic products with the following materials:
PP, ABS,PC,POM,PA,HDPE,HIPE,PS,AS,PBT,PET,PMMA,PVC and so on.
Q13: How do you pack the plastic molded parts?
A13: We pack the plastic molded parts by thick-wall cartons.
If the finish surface of plastic molded parts requires safe protection to avoid scratches,    we will use bubble plastic bag to pack the parts.
FAQ About Worldwide Delivery
Q14: Can you deliver the plastic moulds or plastic products to our factory?
A14: Yes, We have cooperated with many international logistics companies for years.
And we have full experience to manage the delivery directly to the client's factory or
appointed warehouse.   Why choose us Were you able to find a good source for plastic injection molds? You may find out there are very few Chinese manufacturers that could satisfy your companies' needs. We are a Chinese company with our own tooling factory in Zhejiang China. We build very precise and high quality plastic injection molds exclusively for companies from US, Canada, UK, Germany, Italy etc. China Mold Maker We have very good equipment including high speed CNC, mirror EDM, slow wire cut, CMM, etc. Our mold engineers are good at English and mold technologies, so our company is easy to communicate with. Feel free to let us know if you are finding a
Plastic Injection Mold Maker
in China. We are a unique hybrid solution of dealing with American and European companies but getting better Chinese prices. We will be glad to review your specifications and share them with our plastic injection mold makers as well for their input. We work on a cost plus basis, we will give a very honest quotation to build what exactly you are expecting. We have a reputation for making only top quality molds and we stand behind our work. We think you will really like working with our company. We are also glad to give you the references of our many US   customers that can tell you the kind of services we can offer. Contact Amy Li Tel:+86(0574)22700668 Mobile/Wechat/Whats app:+86 183 3630 6380 Skype/Email:injectionmold2009 at 163.com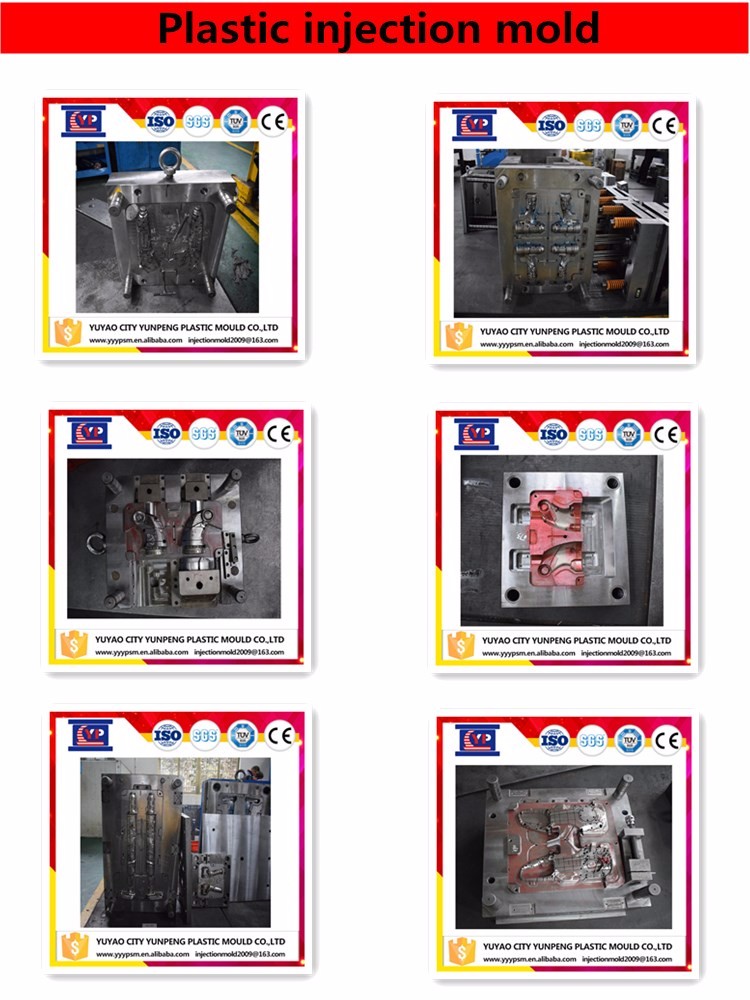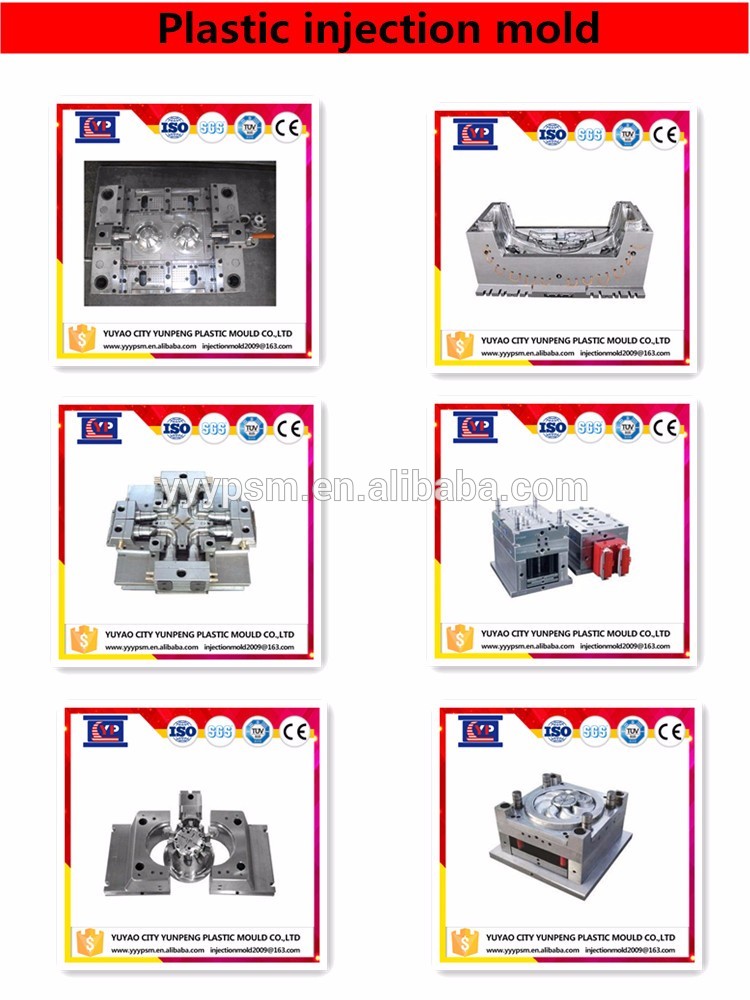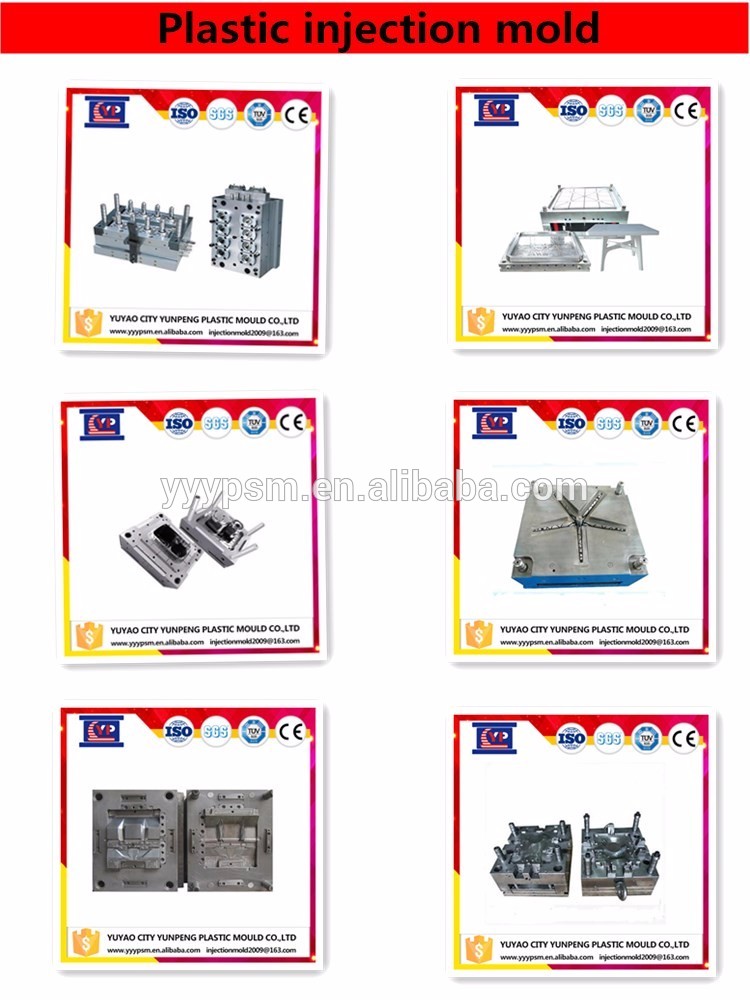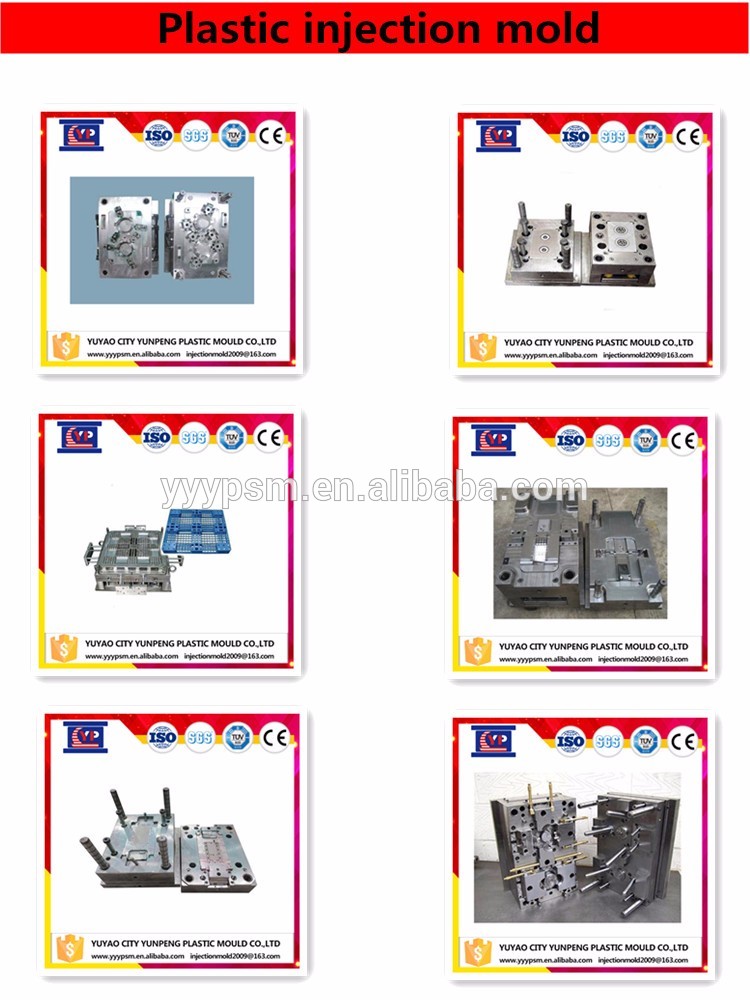 Go to the home page there will be more surprise   Contact us if you need more details on Hot! Zhejiang household tv cabinet mould injection mould making. We are ready to answer your questions on packaging, logistics, certification or any other aspects about
Cheap Plastic Injection Mould
、logo plastic injection moulding. If these products fail to match your need, please contact us and we would like to provide relevant information.
Product Categories : Plastic Injection Tooling